Fancy one of our juice plans?
They are the perfect way to fill your body with some much needed nutrients
(in case you didn't eat enough sprouts!) and kick start a healthy 2021.
If you would like to order drop us a message /
phone the shop to book or let us know if you have any questions.
Take Away & Juice Bar
Opening times
10am - 4pm
Mon - Sun
Our takeaway is open 7 days a week for fresh juices, smoothies, coffee and many other delicious treats!
Including FRESH Salads, Wraps, Sausage rolls & delicious cakes!
Ruddy amazing. The lactose intolerant dairy lover can have cheesecake again at last! Amazing food and such a wide choice.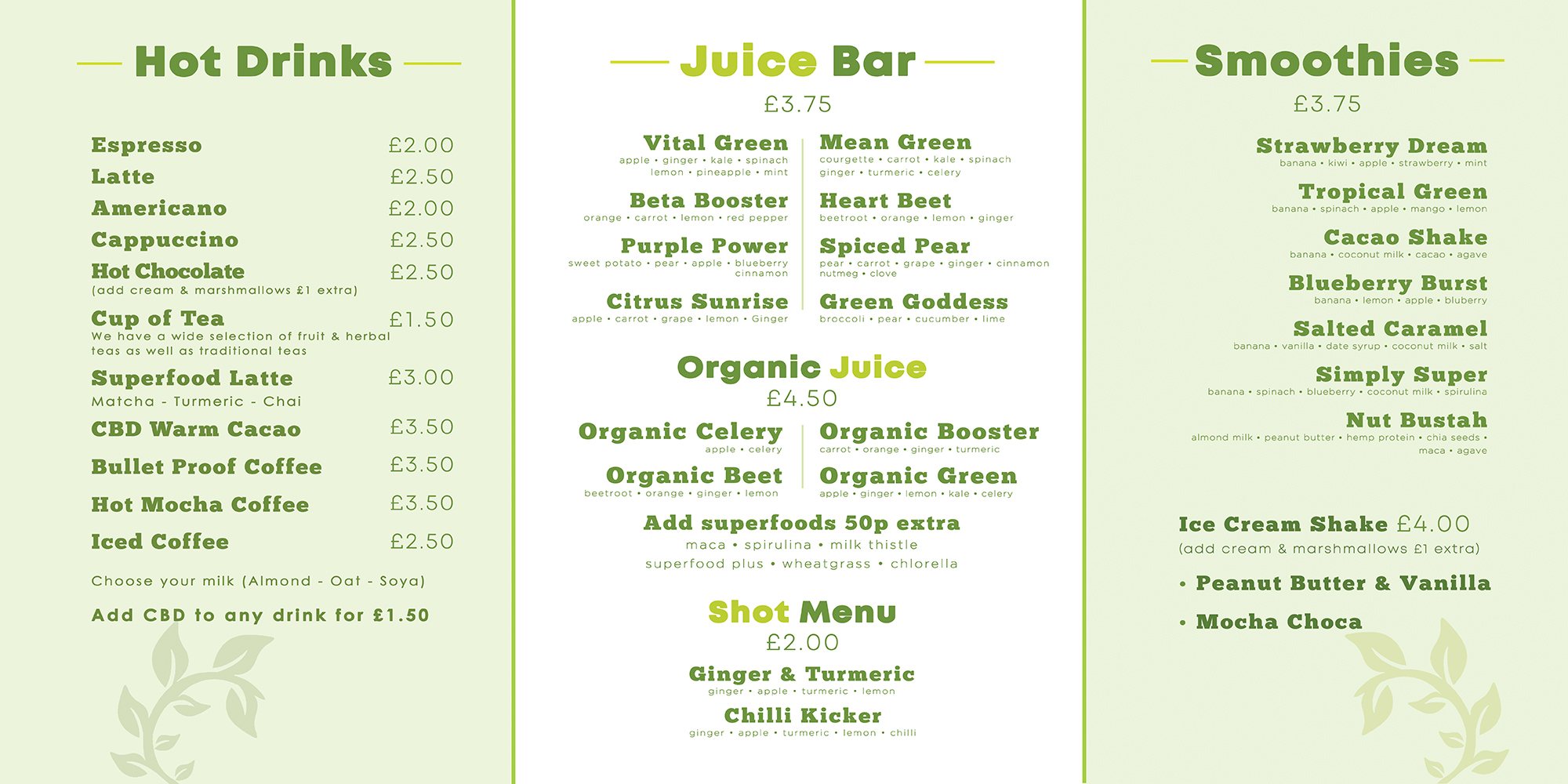 Loyalty card
Loving our freshly made drinks? Grab yourself a loyalty card and you can earn free ones!