Looking to reduce your waste? Then we have just the thing to help you do that!
Our lovely refill area has lots of the everyday wholefood essentials you need.
We provide paper bags or you can bring your own containers and we can weigh them before you refill. Then when you done filling up we just weigh them at the till and you are on your merry way!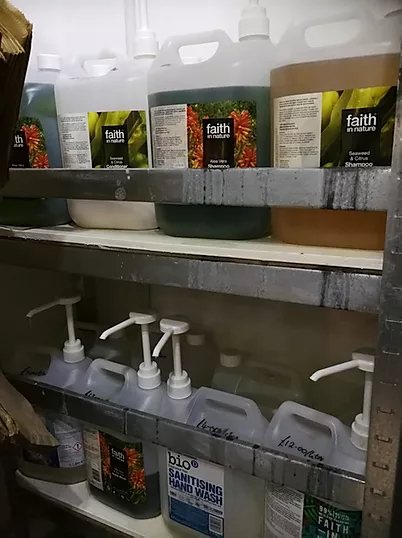 Liquid refills
We stock SESI, BIO-D & Faith in Nature Liquid refils.
Here's what we have on offer:
Washing up liquid
Laundry Liquid
Fabric Conditioner
Toilet Cleaner
Sanitiser
Hand Wash
Shampoo
Conditioner
Deodorant
We also stock a wide range of dry foods: