Plastic Pollution Problem
12/03/2018 at 17:41 pm
Here at Wild Thyme, we do our very best not just for our customers, but for the world we live in. This means an awareness of not only the products we consume or use on a daily basis, but also the packaging those products come in. To this end, some of you may have noticed that we've stopped stocking all our plastic bottled waters, replacing them with glass bottled Cheddar Natural Spring Water, which comes in both still and sparkling varieties across various sizes.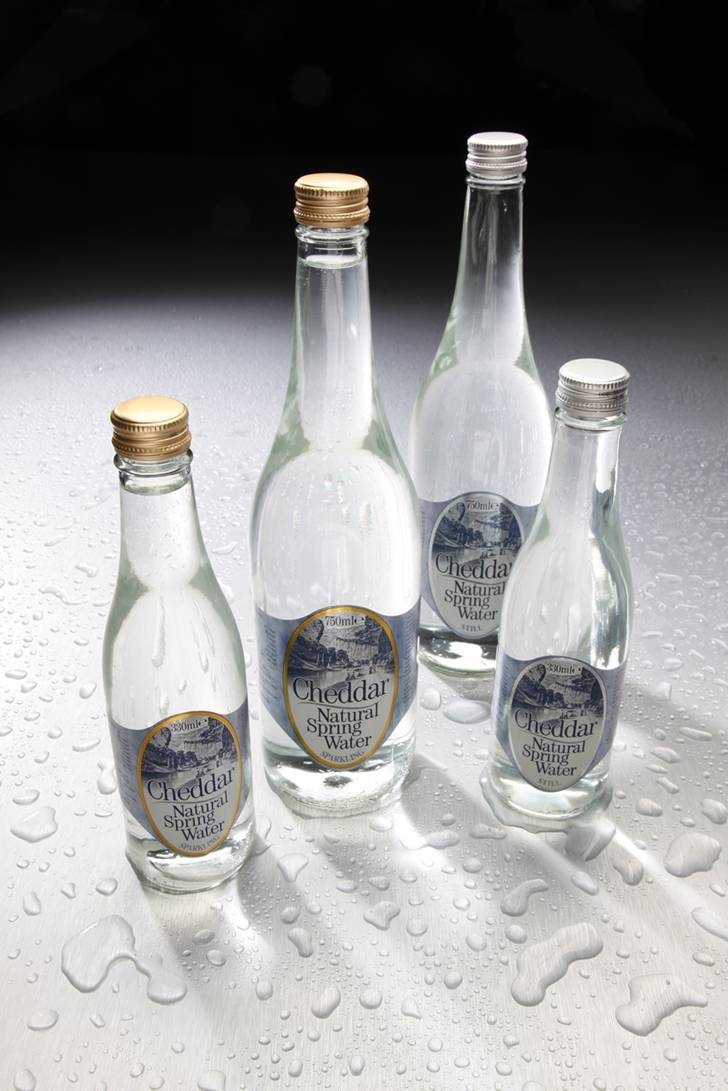 But why the change? Perhaps the best place to start understanding is with the product itself: water.
The amount of water used to make a plastic bottle is three times higher than the actual amount of water that bottle will hold; pair this with the fact that the carbon footprint of one 500ml plastic bottle is 82g of CO2 (without shipping!) and the wasteful nature of plastic bottling becomes apparent. On top of this, consider the following statistics about the amount of plastic thrown away into the ecosystem:
- 8.3 billion tonnes has been consigned to waste since the 1950s; enough to cover the entire population of the UK today up to their knees!
- 38.5 million plastic bottles are used every day in the UK. Of this, 16m are used once and thrown away.
- Plastic kills 1 million seabirds and 100,000 sea mammals per year.
- Using current trends, it is estimated there will be more plastic than fish in the world's oceans by 2050.
Sorry state of affairs, miles of floating plastic waste in the pacific ocean.
Again, it is water itself which is inescapably tied in to the problem with plastic pollution. The planet's oceans can be seen to suffer the most from the continual growth of plastic waste, with researchers in 2017 discovering plastic in the deepest part of the ocean, The Marianas Trench, 10km under sea level, as well as a toxic garbage island the size of Mexico floating in the Pacific seas, while microbeads have been found in Arctic ice cores. Truly, the issue of plastic pollution has saturated every part of the most important resource we depend upon, and it simply is not sustainable.
It's not all doom and gloom though (not quite), as a growing global awareness of what needs to be done takes hold. Across Europe, incentivised recycling schemes are spreading, and anti-plastic laws are being implemented. On a more grass roots and accessible level, organisations such as Surfers Against Sewage and Sea Shepherd are spearheading campaigns to take action against what is going on with our oceans, and of course, Blue Planet's David Attenborough.
Who set social media a blaze last year with a poignant, emphatic message about what is at stake, what needs to be done, and crucially, that everyone has to play a part in fixing the problem of pollution.
Our move to glass bottles is the start of a wider plan for Wild Thyme- by the end of the year we hope to reduce our plastic usage radically and we're already planning our next step in developing a cleaner, greener, sustainable business. We believe that, as with water, the choices we put into the world make ripples, and so simple things like choosing glass over plastic, will ultimately contribute to a better world for everyone.
So thank you for shopping with us, and watch this space to see what happens next!
(PS, find Southsea Beach Clean, Southsea Beachwatch, and Clean Up Southsea Beach on facebook and twitter! All offer advice and hold events to make an immediate impact on the beautiful local shoreline!)